On March 17, 461 A.D., Saint Patrick, Christian missionary, bishop, and apostle of Ireland, dies at Saul, Downpatrick, Ireland. Today he is honored with the annual holiday of St. Patrick's Day.
Much of what is known about Patrick's legendary life comes from the Confessio, a book he wrote during his last years.
Born in Great Britain, probably in Scotland, to a well-to-do Christian family of Roman citizenship, Patrick was captured and enslaved at age 16 by Irish marauders. For the next six years, he worked as a herder in Ireland, turning to a deepening religious faith for comfort. Following the counsel of a voice he heard in a dream one night, he escaped and found passage on a ship to Britain, where he was eventually reunited with his family.
WATCH: Saint Patrick: The Man, The Myth on HISTORY Vault
According to the Confessio, in Britain Patrick had another dream, in which an individual named Victoricus gave him a letter, entitled "The Voice of the Irish." As he read it, Patrick seemed to hear the voices of Irishmen pleading with him to return to their country and walk among them once more.
After studying for the priesthood, Patrick has ordained a bishop. He arrived in Ireland in 433 and began preaching the Gospel, converting many thousands of Irish and building churches around the country. After 40 years of living in poverty, teaching, traveling, and working tirelessly, Patrick died on March 17, 461 in Saul, where he had built his first church.
Since that time, countless legends have grown up around Patrick. Made the patron saint of Ireland, he is said to have baptized hundreds of people on a single day, and to have used a three-leaf clover–the famous shamrock–to describe the Holy Trinity. In art, he is often portrayed trampling on snakes, in accordance with the belief that he drove those reptiles out of Ireland. For centuries, the Irish have observed the day of Saint Patrick's death as a religious holiday, attending church in the morning and celebrating with food and drink in the afternoon.
READ MORE: How St. Patrick's Day Took on New Life in America
The first St. Patrick's Day parade, though, took place, not in Ireland, but in the United States. Records show that a St. Patrick's Day parade was held on March 17, 1601, in a Spanish colony under the direction of the colony's Irish vicar, Ricardo Artur. More than a century later, homesick Irish soldiers serving in the English military marched in Boston in 1737 and in New York City on March 1762.
As the years went on, the parades became a show of unity and strength for persecuted Irish-American immigrants, and then a popular celebration of Irish-American heritage. The party went global in 1995 when the Irish government began a large-scale campaign to market St. Patrick's Day as a way of driving tourism and showcasing Ireland's many charms to the rest of the world. These days, March 17 is a day of international celebration, as millions of people around the globe put on their best green clothing to drink beer, watch parades and toast the luck of the Irish.
---
Who was the real St. Patrick? Was that legend about the snakes true? And why did so many St. Patrick's Day traditions start in America?
---
While St. Patrick's Day is now associated with wearing green, parades (when they're not canceled) and beer, the holiday is grounded in history that dates back more than 1,500 years. The earliest known celebrations were held in the 17th century on March 17, marking the anniversary of the death of St. Patrick in the 5th century. Learn more about the holiday's history and how it evolved into the event it is today.
1. The Real St. Patrick Was Born in Britain
Much of what is known about St. Patrick's life has been interwoven with folklore and legend. Historians generally believe that St. Patrick, the patron saint of Ireland, was born in Britain (not Ireland) near the end of the 4th century. At age 16 he was kidnapped by Irish raiders and sold as a slave to a Celtic priest in Northern Ireland. After toiling for six years as a shepherd, he escaped back to Britain. He eventually returned to Ireland as a Christian missionary.
2. There Were No Snakes Around for St. Patrick to Banish from Ireland
Among the legends associated with St. Patrick is that he stood atop an Irish hillside and banished snakes from Ireland—prompting all serpents to slither away into the sea. In fact, research suggests snakes never occupied the Emerald Isle in the first place. There are no signs of snakes in the country's fossil record. And water has surrounded Ireland since the last glacial period. Before that, the region was covered in ice and would have been too cold for the reptiles.
3. Leprechauns Are Likely Based on Celtic Fairies
The red-haired, green-clothed Leprechaun is commonly associated with St. Patrick's Day. The original Irish name for these figures of folklore is "lobaircin," meaning "small-bodied fellow." Belief in leprechauns likely stems from Celtic belief in fairies— tiny men and women who could use their magical powers to serve good or evil. In Celtic folktales, leprechauns were cranky souls, responsible for mending the shoes of the other fairies.
4. The Shamrock Was Considered a Sacred Plant
The shamrock, a three-leaf clover, has been associated with Ireland for centuries. It was called the "seamroy" by the Celts and was considered a sacred plant that symbolized the arrival of spring. According to legend, St. Patrick used the plant as a visual guide when explaining the Holy Trinity. By the 17th century, the shamrock had become a symbol of emerging Irish nationalism.
5. The First St. Patrick's Day Parade Was Held in America
While people in Ireland had celebrated St. Patrick since the 1600s, the tradition of a St. Patrick's Day parade began in America and actually predates the founding of the United States.
Records show that a St. Patrick's Day parade was held on March 17, 1601, in a Spanish colony in what is now St. Augustine, Florida. The parade and a St. Patrick's Day celebration a year earlier were organized by the Spanish Colony's Irish vicar Ricardo Artur. More than a century later, homesick Irish soldiers serving in the English military marched in Boston in 1737 and in New York City on March 17. Enthusiasm for the St. Patrick's Day parades in New York City, Boston and other early American cities only grew from there. In 2020 and 2021, parades throughout the country, including in New York City and Boston, were canceled or postponed for the first time in decades due to the outbreak of the COVID-19 virus. They returned in 2022.
6. The Irish Were Once Scorned in America
While Irish Americans are now proud to showcase their heritage, the Irish were not always celebrated by fellow Americans. Beginning in 1845, a devastating potato blight caused widespread hunger throughout Ireland. While approximately 1 million perished, another 2 million abandoned their land in the largest-single population movement of the 19th century. Most of the exiles—nearly a quarter of the Irish nation—came to the shores of the United States. Once they arrived, the Irish refugees were looked down upon as disease-ridden, unskilled and a drain on welfare budgets.
7. Corned Beef and Cabbage Was an American Innovation
The meal that became a St. Patrick's Day staple across the country—corned beef and cabbage—was an American innovation. While ham and cabbage were eaten in Ireland, corned beef offered a cheaper substitute for impoverished immigrants. Irish Americans living in the slums of lower Manhattan in the late 19th century and early 20th, purchased leftover corned beef from ships returning from the tea trade in China. The Irish would boil the beef three times—the last time with cabbage—to remove some of the brine.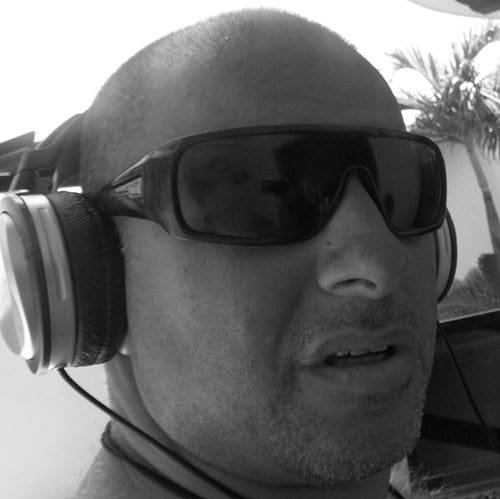 Johnny Punish is the founder and owner of VT.  He is also a writer, global citizen eco-activist, visionary, musician, artist, entertainer, businessman, investor, life coach, and syndicated columnist.  Punish was educated at the University of Nevada Las Vegas (1980-81) and California State University Fullerton (1981-1984) with studies in accounting and business. Before the "internets" had been invented, he owned and ran (5) national newspapers in the United States of America from 1987-1998
Punish has over 100 original songs written. He records and produces music. A member of ASCAP, Punish has several songs placed in feature films. His music is promoted worldwide and played on all digital networks and net radio.
Resources:  YouTube – Apple Music – SoundCloud – Spotify – Instagram – Twitter
Read Johnny's Full Bio at JohnnyPunish.com >>>
ATTENTION READERS
We See The World From All Sides and Want YOU To Be Fully Informed
In fact, intentional disinformation is a disgraceful scourge in media today. So to assuage any possible errant incorrect information posted herein, we strongly encourage you to seek corroboration from other non-VT sources before forming an educated opinion.
About VT
-
Policies & Disclosures
-
Comment Policy
Due to the nature of uncensored content posted by VT's fully independent international writers, VT cannot guarantee absolute validity. All content is owned by the author exclusively. Expressed opinions are NOT necessarily the views of VT, other authors, affiliates, advertisers, sponsors, partners, or technicians. Some content may be satirical in nature. All images are the full responsibility of the article author and NOT VT.