DISCLOSURE: Sourced from Russian government funded media
By Russia Today
A looming cut to Pentagon appropriations could throw a wrench in US military aid to Ukraine, including artillery and ammunition, Politico magazine reported on Saturday, citing Department of Defense internal documents and officials familiar with the matter.
Congress has until December 16 to pass a full-year defense stopgap bill, known as a continuing resolution, or a CR, as Republicans and Democrats debate appropriations. However, the resolution would cut Pentagon funding by $29 billion, or 3.7%, compared to what the White House requested for the fiscal year 2023, according to the report. This means that the Department of Defense would have to put a halt to key projects, including aid to Kiev during its conflict with Russia.
Michael McCord, the Pentagon's chief financial officer, was quoted as saying on Saturday that the US would have problems sending new munitions to Ukraine as the funds marked by Kiev would run out in spring.
Ukraine is in a kinetic fight, and we are their No. 1 helper … If they run out of ammo, they're in a bad place.
It was said that the slash in spending could also delay improvements for several major weapon systems, such as the M777 howitzer, which is being supplied by the US to Ukrainian troops.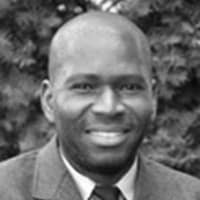 Jonas E. Alexis has degrees in mathematics and philosophy. He studied education at the graduate level. His main interests include U.S. foreign policy, the history of the Israel/Palestine conflict, and the history of ideas. He is the author of the new book Zionism vs. the West: How Talmudic Ideology is Undermining Western Culture. He teaches mathematics in South Korea.

DISCLOSURE: All content herein is owned by author exclusively.  Expressed opinions are NOT necessarily the views of Veterans Today Network (VTN), authors, affiliates, advertisers, sponsors, partners or technicians. Some content may be satirical in nature. All images within are full responsibility of author and NOT VTN.