by Paul Fitzgerald and Elizabeth Gould
We were first brought into the mystical vortex of Newgrange, the ancient megalithic passage 11 tomb on August 1, 1997, at Dublin airport when the young driver of the shuttle bus posed a question after reading the name tag on our luggage. "Who's the Fitzgerald?" "We are." My son responded. "Well so am I." He said.
That was the first hint that something unusual was happening on our visit to Ireland. In the old pagan Celtic calendar, August 1st was the Feast of Lughnasa in honor of the Irish god Lugh— brother of the Dagda – the chief god of the supernatural race known as the Tuatha de Dannan— And oddly enough Newgrange was his home.
The second hint came when I asked the young man where he came from. "Oh it's a little village down past Limerick. I'm sure you've never heard of it. It's called Abbeyfeale." "That is my grandfather's village," I told him. "We're from the same place." Was this coincidence, synchronicity, or something more?
"Well, whatever you do when you're in Ireland." He said. "There's one place you must go. It's called Newgrange, Bru Oengusa in Irish – Angus's mansion on the river Boyne. I'd take you there myself, but I've got to work. It's only a twenty-minute drive from where you're headed and it is the most amazing thing you will ever see."
I knew that returning to Ireland would complete something I'd started when I'd first visited there back in 1971. But it wasn't until we were directed to Newgrange by another Fitzgerald from the same village as my family on the other side of Ireland did I realize—that something—was far more profound than anything I'd experienced in my lifetime.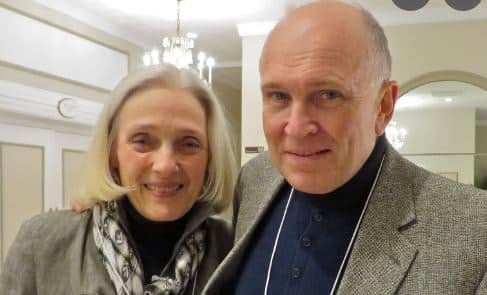 DISCLOSURE: All content herein is owned by author exclusively.  Expressed opinions are NOT necessarily the views of Veterans Today Network (VTN), authors, affiliates, advertisers, sponsors, partners or technicians. Some content may be satirical in nature. All images within are full responsibility of author and NOT VTN.