by Jonas E. Alexis, VT Senior Editor
I have argued in the past that no philosophical, political or intellectual project can make sense without what Immanuel Kant called practical reason (the categorical imperative), and practical reason cannot really exist without metaphysical Logos, the essence of anything reasonable or rational in the universe.
I have also argued that any individual who ignorantly or deliberately dismisses or ignores practical reason in his project will inexorably end up propounding internal contradictions, incoherency, illogical leaps, and sometimes complete nonsense.
That's what happened to Darwin, and his intellectual children have never recovered from that categorical blunder. What essentially saved the philosophical projects of thinkers like Hegel is that they knew how Logos plays out in history and submitted themselves to it. Hegel himself called this "the cunning of reason."[1]
I have written numerous articles on these very issues.[2]But over the years I soon discovered that some observers, including the late William L. Pierce, progressively became victims of their own incoherent ideology largely because they started with the premise that morality plays next to no role in their enterprise.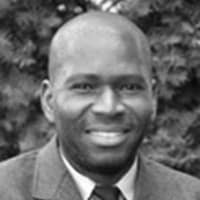 Jonas E. Alexis has degrees in mathematics and philosophy. He studied education at the graduate level. His main interests include U.S. foreign policy, the history of the Israel/Palestine conflict, and the history of ideas. He is the author of the new book Zionism vs. the West: How Talmudic Ideology is Undermining Western Culture. He teaches mathematics in South Korea.

DISCLOSURE: All content herein is owned by author exclusively.  Expressed opinions are NOT necessarily the views of Veterans Today Network (VTN), authors, affiliates, advertisers, sponsors, partners or technicians. Some content may be satirical in nature. All images within are full responsibility of author and NOT VTN.