Apparently, the Critical Race theoreticians never learned that we are not to speak ill of the dead. This became apparent when the announcement of the death of Queen Elizabeth II of England spread through the ether on September 8, 2022.
Uju Anya, an "anti-racist" associate professor at Carnegie Mellon University in Pittsburgh, sparked outrage after calling the ailing queen the head of a "thieving, raping, genocidal empire" and concluded her diatribe by hoping that whatever pain she experienced while dying was "excruciating."
In doing this Professor Anya played right into the hands of Tucker Carlson, who reacted to this execrable vituperation by resurrecting Whig History and giving a stirring defense of the British Empire, which he claimed was "the most benign empire the world had ever seen" to counter the race crowd's claim that it was genocidal.
"The British Empire was not perfect," Carlson admitted, "but it was far more humane than any other ever. It was an impressive place run by impressive people. We will see many empires going forward, but we will never see one so benign.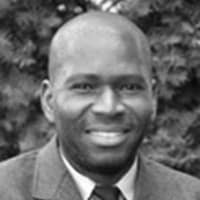 Jonas E. Alexis has degrees in mathematics and philosophy. He studied education at the graduate level. His main interests include U.S. foreign policy, the history of the Israel/Palestine conflict, and the history of ideas. He is the author of the new book Zionism vs. the West: How Talmudic Ideology is Undermining Western Culture. He teaches mathematics in South Korea.

DISCLOSURE: All content herein is owned by author exclusively.  Expressed opinions are NOT necessarily the views of Veterans Today Network (VTN), authors, affiliates, advertisers, sponsors, partners or technicians. Some content may be satirical in nature. All images within are full responsibility of author and NOT VTN.