DISCLOSURE: This article deals with racism and bigotry. While, VT does NOT support racism, bigotry, violence, or hate speech, we are an open source uncensored journal and support the right of independent writers and commentors to express their voices. Reader discretion is advised.
---
E. Michael Jones: "The main purpose of the American Renaissance is to convince deracinated Protestants that Jews are white, and, therefore, no threat to their interests."
by Jonas Alexis
In March of 2006, Jonathan Tilove of the Jewish Daily Forward wrote an article on Jared Taylor of the American Renaissance (AR) saying that Taylor wanted to "de-Nazify [the] white nationalist movement."[1] Astrophysicist Michael H. Hart, who happens to be Jewish, was obviously jubilant.
Hart seemed to have found solace in the American Renaissance apparently because Taylor ideologically seeks to "spread the message of white consciousness"[2] in the United States and Europe. One of the people Hart was attempting to persuade to join the AR was Herschel Elias, who is also Jewish. Hart assured Elias that "the speakers [at the AR] aren't Nazis. Jared isn't a Nazi."[3]
Hart moved on to declare that Taylor has done a good job expunging alleged Nazis from the AR because Taylor "can't expect Jews to come if there are Nazis here."[4] Tilove declared: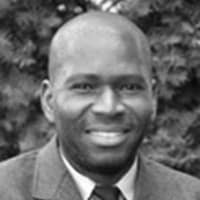 Jonas E. Alexis has degrees in mathematics and philosophy. He studied education at the graduate level. His main interests include U.S. foreign policy, the history of the Israel/Palestine conflict, and the history of ideas. He is the author of the new book Zionism vs. the West: How Talmudic Ideology is Undermining Western Culture. He teaches mathematics in South Korea.

DISCLOSURE: All content herein is owned by author exclusively.  Expressed opinions are NOT necessarily the views of Veterans Today Network (VTN), authors, affiliates, advertisers, sponsors, partners or technicians. Some content may be satirical in nature. All images within are full responsibility of author and NOT VTN.