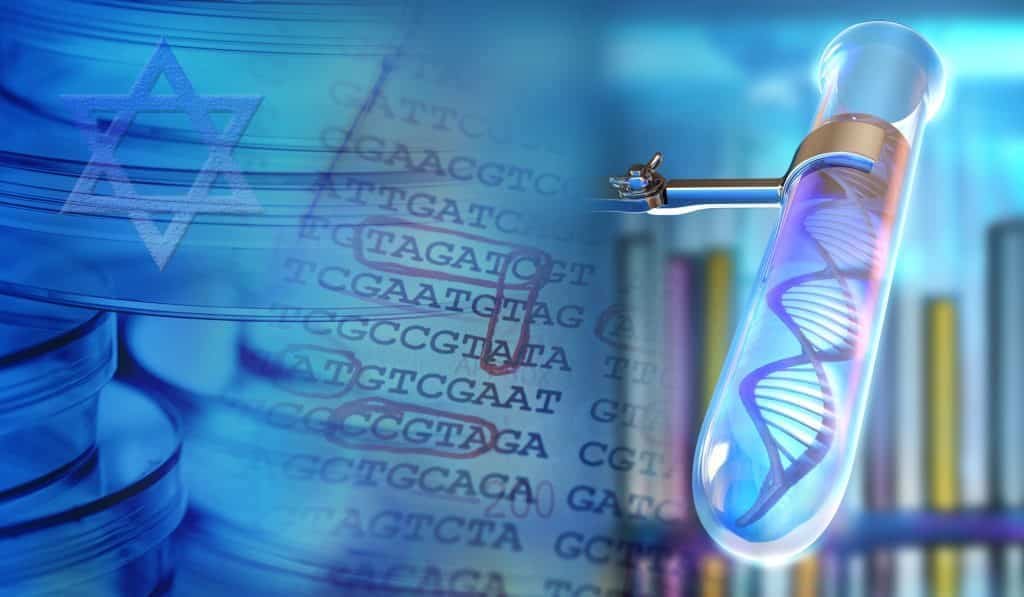 Resurrecting the ancient Israelites from the Valley of Dry Bones and comparing them with today's population in Israel who identify as "Jewish" shows they are NOT related to the Ancient Hebrews of the Bible whatsoever!
The narrative sold to the world over the last 100 years that European Jews were owed Palestine as "The Promised Land" in the bible was clearly a ruse, a hoax, designed by leaders to motivate European and later Russian Jews to move to the useless arid desert land of Palestine which was controlled by the British after World I and given to them by Lord Balfour in his now-infamous "Balfour Declaration" dated Nov. 2, 1917; statement of British support for "the establishment in Palestine of a national home for the Jewish people".  This, instead of going to the USA or another place where better economic opportunities abound.
The truth was most never wanted to go to Palestine!  Who would they want to go to Palestine?  In the late 19th and early 20th century, it was a useless arid place with very little opportunity.  But selling them their phony 5000-year-old right could convince them.  It did.  To complete the ruse, they even learned to speak Hebrew.  Along with German, they actually spoke the European language of Yiddish, not Hebrew. And the rest is history.
Now, as it relates to this official study,  VT has known Israeli geneticist Eran Elhaik since 2013 when we spotted the Jewish genome work he was doing at Johns Hopkins.
The test allows anyone to upload their autosomal DNA file obtained from any genetic company and compare themselves to ancient people from an initial set of seven populations: Ice Age Europeans, Stone Age Europeans, Medieval Vikings, Egyptian mummies, Roman Britons, Chumash Paleo-Indians, and Ancient Israelites.
The ancient Israelites were obtained from three regions Motza Tachtit at the territory of the tribe of Benjamin, Peqi'in (Naphtali), and Rakefet Cave (Manasseh), near the valley of the Rakefet river.
The results can be discussed in our FB group. I also launched the Ancient DNA Hub as a source of knowledge on ancient cultures whose DNA has have been sequenced.
The Primeval DNA test is the most potent genetic tool publicly available to test claims of ancient origins. It allows anyone to journey to their deep past, and explore for the first time their genetic similarity with ancient people. The bones still cannot speak, but in their own way, they have a lot to teach us and allow us to reevaluate our core beliefs.
The answer to the question of who is closer to the ancient Israelites rests in the DNA extracted from some 50 bones of ancient Israelites and Judaeans with many more to come. Are modern-Jews mostly Middle Easterns (or ancient Israelites) like Ostrer claims? Hardly.
I ran the test on 80 Jews from various communities. Upon examining the results, I could not help noticing the irony considering how the progress in population genetics validated the findings of the 19th-century anthropologists who combed the Levant in an honest search for the jüdische Typus before the repercussions of their findings became clear and their results were deplored on every stage.
The most similar Jews to the ancient Israelites who left their dry bones in the Rakefet Valley in Israel were Yemenite Jews, but that genetic similarity was less than 10%, on average, in agreement with our previous analyses ascribing less than 5% ancient Levantine ancestry to Ashkenazic Jews (Das et al. 2017) and in support of their potential relatedness to the Ashina tribe.
Yet, these averages mask the high heterogeneity among all Jewish communities. Some people may share the highest similarity with Gal (named after Wonder Woman actress Gal Gadot), young Neolithic women – only 6200 years old, and other people may find that they are close to Abraham, a Turkish man (E1b1) who led a group of Anatolians to what he must to have felt was the promised land.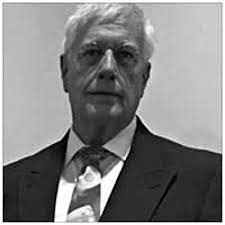 Gordon Duff is a Marine combat veteran of the Vietnam War. He is a disabled veteran and has worked on veterans and POW issues for decades. Gordon is an accredited diplomat and is generally accepted as one of the top global intelligence specialists. He manages the world's largest private intelligence organization and regularly consults with governments challenged by security issues.
Duff has traveled extensively, is published around the world and is a regular guest on TV and radio in more than "several" countries. He is also a trained chef, wine enthusiast, avid motorcyclist and gunsmith specializing in historical weapons and restoration. Business experience and interests are in energy and defense technology.

DISCLOSURE: All content herein is owned by author exclusively.  Expressed opinions are NOT necessarily the views of Veterans Today Network (VTN), authors, affiliates, advertisers, sponsors, partners or technicians. Some content may be satirical in nature. All images within are full responsibility of author and NOT VTN.