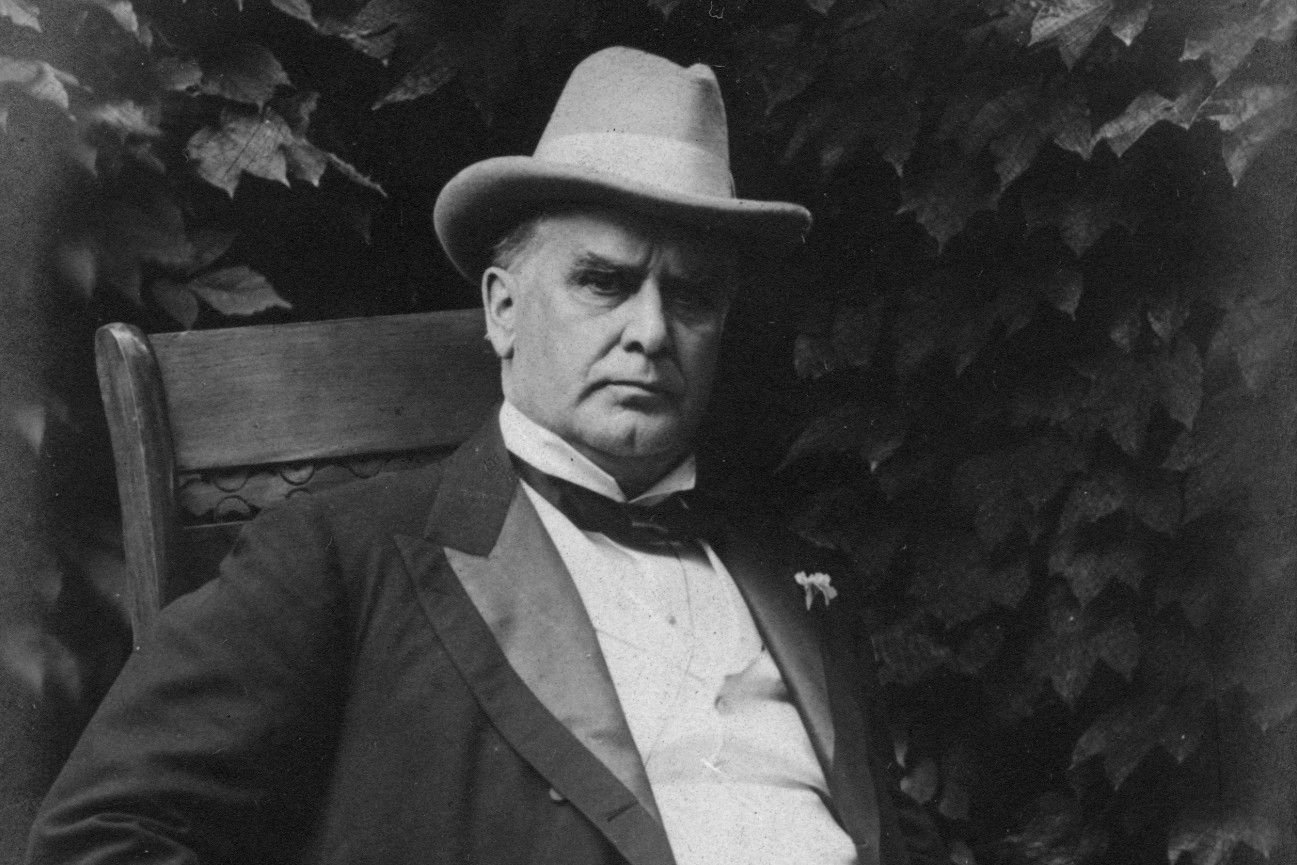 JEA: Remember the words of Woodrow Wilson:
"Since I entered politics, I have chiefly had men's views confided to me privately. Some of the biggest men in the United States, in the field of commerce and manufacturing, are afraid of somebody, are afraid of something.
"They know that there is a power somewhere so organized, so subtle, so watchful, so interlocked, so complete, so pervasive, that they had better not speak above their breath when they speak in condemnation of it."[1]
As Brother Nathanael Kapner shows in this article, Wilson was not kidding.
…by Nathanael Kapner
THE HOUSE OF ROTHSCHILD had lost a fierce battle with President Jackson with regard to keeping their Central Bank. For in 1834, Jackson removed all government deposits from Rothschild's "Second Bank of the United States."
A new System of National Banks was established in 1862 eliminating the Khazarian-controlled Central Bank up through 1901. It was on September 6, 1901, that President William McKinley was assassinated through the intrigues of the Rothschilds and their hitmen.
With McKinley out of the way, the path to the Federal Reserve Act of 1913 was easily paved through the pawns of Khazarian agents of the House of Rothschild. Two such Rothschild agents were the powerful Khazarian bankers, Jacob Schiff and Max Warburg.
President William McKinley was known as a "hard money" man. This was because he advocated a gold standard. Unlike his opponent, William Jennings Bryan, McKinley was against "easy money" with no backing — printed by Khazarian lenders at interest to the borrower – namely the US government. This was the essence of McKinley's 1896 & 1900 successful campaigns against William Jennings Bryan who advocated for "free and unlimited coinage of silver."
BUT BY McKINLEY FIGHTING AGAINST "easy money," (translate Khazarian-coined & printed-at-interest money) McKinley sealed his death warrant. A death warrant signed, sealed, and delivered by the powerful House Of Rothschild, criminals in bankers' suits.
THE ROOSEVELT-KHAZARIAN CONNECTION
THE NEW YORK KHAZARIAN CROWD WANTED Theodore "Teddy" Roosevelt to be President. The Roosevelts were a wealthy group of NY socialites. Theodore Roosevelt Sr. ("Teddy" Roosevelt's father) inherited the multi-million dollar family business, "Roosevelt & Son," importers of plate glass.
Through his many Khazarian business connections, Theodore Roosevelt Sr. founded the Metropolitan Museum of Art, the American Museum of Natural History, and the New York Children's Orthopedic Hospital. All of these institutions were and are Khazarian-intensive.
Theodore "Teddy" Roosevelt had been groomed by the powerful NY Khazarian political machine to be the Governor of NY and future President of the United States. In 1900, McKinley was forced by Republican partisans of the Khazarians to appoint "Teddy" Roosevelt as Vice President to get the "Khazarian vote." McKinley's appointment of Roosevelt soon turned out to be his demise.
ENTER Khazarian COMMUNIST-ANARCHISTS EMMA GOLDMAN & LEON CZOLGOSZ
JEWS SWARMED OUT OF POLAND AND RUSSIA beginning in the 1880s.
ON SEPTEMBER 6, 1901, a 28-year-old Polish Jew, Leon Czolgosz, walked into the Pan-American Exposition in Buffalo NY where McKinley was speaking and shot McKinley twice in the abdomen at point-blank range. McKinley died a week later and "Teddy" Roosevelt was sworn in as President, much to the delight of the NY Khazarians.
Prior to the assassination, Leon Czolgosz had fallen in with Emma Goldman's Khazarian anarchist crowd at Sach's Cafe on Suffolk Street, their headquarters in New York City's Lower East Side. (NYC's Lower East Side was where Trotsky, owing to Jacob Schiff's financial support, had recruited many communist Jews to travel with him to Russia to incite the October Revolution of 1917.)
Emma Goldman's crowd had broken away from main-line socialists who were "under the eye of a paternal government." Instead, Goldman's crowd preached that social change could only be achieved through violence and assassinations. They preached that capitalists would never change on their own volition. Thus it was here at Sach's Cafe that the assassination plot against President McKinley, a "capitalist," was hatched.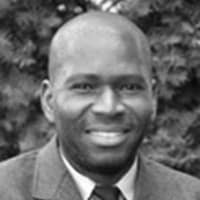 Jonas E. Alexis has degrees in mathematics and philosophy. He studied education at the graduate level. His main interests include U.S. foreign policy, the history of the Israel/Palestine conflict, and the history of ideas. He is the author of the new book Zionism vs. the West: How Talmudic Ideology is Undermining Western Culture. He teaches mathematics in South Korea.

DISCLOSURE: All content herein is owned by author exclusively.  Expressed opinions are NOT necessarily the views of Veterans Today Network (VTN), authors, affiliates, advertisers, sponsors, partners or technicians. Some content may be satirical in nature. All images within are full responsibility of author and NOT VTN.