The Khazarian  Mafia Projects the "Code of Hell" on Mankind
Our Zionist mind controllers have succeeded in eliminating almost all records of Robert Edmondson. Until today, there was no reference to him (or photo) on the Internet. Yet he was thrown into jail in 1936 and again in 1942 for producing hundreds of bulletins alerting his fellow Americans to an International conspiracy consisting of Communist Jews and Freemasons financed by the central bankers. This conspiracy has grown into the New World Order.
A measure of subversion is when patriots are defamed and forgotten, while traitors are rewarded and honored. Other 1930's patriots tarred as "anti-Semites" include Charles Lindbergh. Henry Ford, Charles Coughlin, Elizabeth Dilling, William Pelley, Louis McFadden, and Huey Long. 
Their fate proves that despite what Americans think, the US is a colony of the London-based Masonic Jewish central banking cartel and its leaders are traitors. Americans haven't been "free" for a very long time.
In 1936, Edmondson was charged with "libeling the Jewish people." In his defense, he wrote, "I am not against Jews because of their religion, as a race, a people or as individuals, but because Jewish leadership [i.e. the bankers] is actively anti-American, is attempting to jettison the American political philosophy and take over the country, and that I would continue to be anti-Jewish until Jewry repudiated such subversion. Were the offender any other than the Jewish minority, my attitude would be precisely the same. This problem is the biggest and most acute thing in the world today…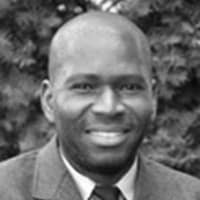 Jonas E. Alexis has degrees in mathematics and philosophy. He studied education at the graduate level. His main interests include U.S. foreign policy, the history of the Israel/Palestine conflict, and the history of ideas. He is the author of the new book Zionism vs. the West: How Talmudic Ideology is Undermining Western Culture. He teaches mathematics in South Korea.
DISCLOSURE: All content herein is owned by author exclusively.  Expressed opinions are NOT necessarily the views of Veterans Today Network (VTN), authors, affiliates, advertisers, sponsors, partners or technicians. Some content may be satirical in nature. All images within are full responsibility of author and NOT VTN.