Editor's note: I apologize but this is a hard fact…none of us are going to cry if MAGA nut cases that tried to blow up congress get themselves killed. Their idiocy has contributed to 350,000 dead Americans and 4 years of tyranny and suffering, children in cages…and a rampage of murder around the world.
Four people died during the violent protest at the Capitol, according to Metro D.C. police. One woman was shot by police, and three others died as a result of medical emergencies.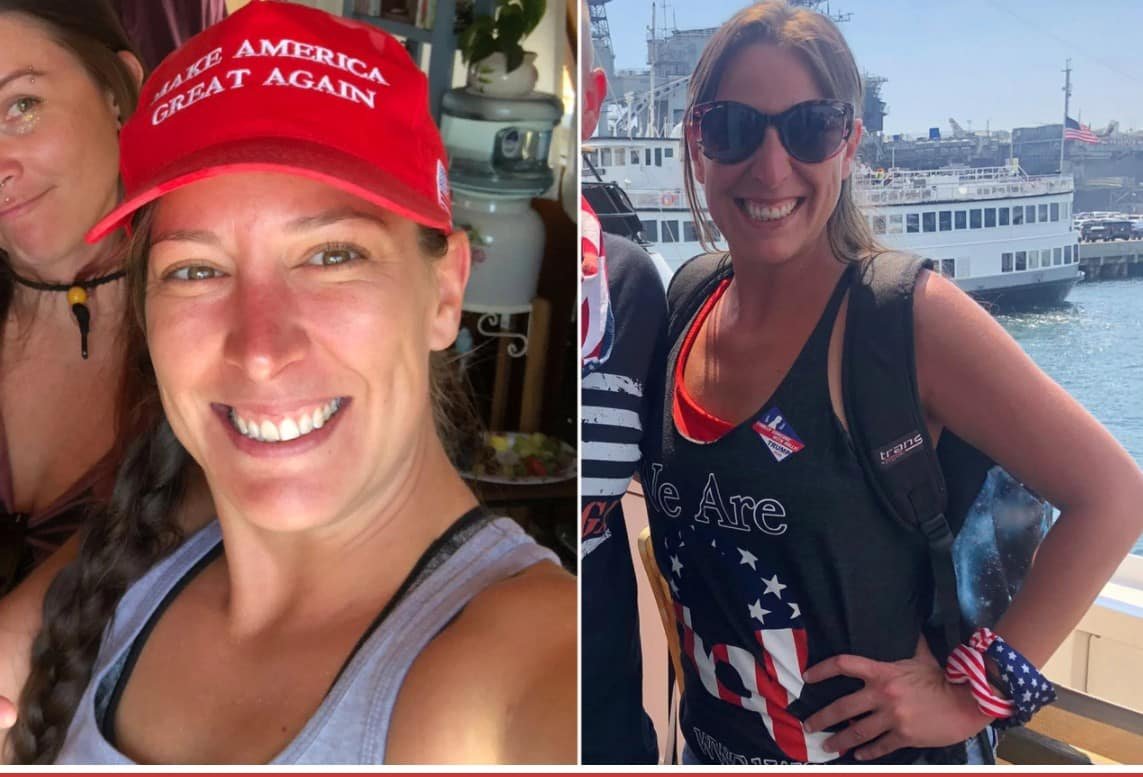 Dead from gunshots is Ashli Babbitt who charged armed officers in an attempt, as stated below, to "take out" Vice President Pence, minimally an "arrest" which would have required killing Secret Service officers in the process.
So far, more than 52 people have been arrested. Of those, 47 were related to curfew violations.
Law enforcement officials said they also found two pipe bombs, one at the Republican National Committee and one at the Democratic National Committee. A molotov cocktail was also found not far from the Capitol.
Here's a look at Ashli Babbitt's last tweet:

She tweeted that "nothing will stop" the storm headed to DC just before 1 p.m. yesterday. @Ashli_Babbitt #DCriots #AshliBabbitt #DonaldTrump pic.twitter.com/Js9PeTHDoL

— ShakariSBriggs (@ShakariSBriggs) January 7, 2021
D.C. police officials also say two pipe bombs were recovered, one outside the Democratic National Committee and one outside the Republican National Committee. Police found a cooler from a vehicle that had a long gun and Molotov cocktail on Capitol grounds.
Supporters of President Trump stormed the U.S. Capitol in Washington, D.C., on Wednesday, forcing Congress to evacuate as lawmakers counted electoral votes to certify President-elect Joe Biden's victory in the November election. The chaos erupted shortly after Mr. Trump gave a speech once again falsely claiming to have won a second term and vowing "we will never concede."
The angry mob clashed with police, climbed walls and broke windows and doors at the Capitol Building. Some breached the Senate Chamber as police officers drew their guns. The nation's capital is under curfew tonight as a result of the violence. Four people died at the Capitol, according to D.C. police.
Troops from Virginia, Maryland and Washington, D.C. National Guard were deployed to help quell the violence. Several hours after the initial breach, law enforcement announced the Capitol had been secured.
The Senate reconvened around 8 p.m. ET and the House reconvened at 9 p.m. ET to continue the counting of electoral votes.
DISCLOSURE: All content herein is owned by author exclusively.  Expressed opinions are NOT necessarily the views of Veterans Today Network (VTN), authors, affiliates, advertisers, sponsors, partners or technicians. Some content may be satirical in nature. All images within are full responsibility of author and NOT VTN.