by Richard Cook for VT
Lame Duck President Donald Trump appears to be in a state of psychotic meltdown.  
Everyone in Washington suspects this, though none of the sycophants who surround the president is able to come out and say it. This includes Mitch McConnell and the rest of the Republican Senate leadership who might have been the last responsible party able to do something about a dire situation that gets worse by the hour.
The entire world has been witness to Trump's madcap joyride through the courts, with Rudy Giuliani at the wheel acting like Mr. Toad of Toad Hall, without a chance in hell of overturning a presidential election that Joe Biden won fair and square by six million votes.
Just as egregious has been Trump's refusal to activate any of the many mechanisms mandated and available to ensure a smooth transition to President-elect Biden's administration.
But the worst may have been Trump's behavior Saturday at the virtual G20 conference with world leaders, where he spent the first part of the meeting firing off partisan tweets before absenting himself from the remainder in order to go shoot golf.
There is also a very real possibility that Trump may be planning the unthinkable: conniving with foreign parties to concoct a false-flag attack on the American military in the Middle East in order to launch missiles against Iran, then declaring a national emergency with the cancellation of the presidential election as a consequence.
It has already been reported that a few days ago Vice President Pence, Secretary of State Pompeo, and Chairman of the Joint Chiefs of Staff General Mark Milley talked Trump down from an unprovoked missile attack on Iran. But what if Iran, or someone pretending to be Iran, struck first?
Don't think "it could happen here"? Then you are dreaming.
It is irrelevant to speculate on how Trump has fallen so far so fast, though it is certainly worth considering that, like many other apparently-recovered Covid-19 victims, he too is suffering from medium- to long-term debilitating neurological effects. Of course, the irony of a president whose denial of the severity of the pandemic is a worldwide scandal now experiencing such effects cannot be entirely dismissed. This too would point to dereliction of duty.
And we know nothing of what mind-altering medications Trump may be taking in the wake of his illness. Is he still on steroids, for instance? How about anti-depressant or anti-anxiety drugs that can also provoke psychotic behavior?
The U.S. Constitution may be useless in these circumstances, and legal scholars have said so, as the 25th Amendment is simply incapable of effectively addressing a situation where a president has gone insane. The first option is for the president to declare himself incapacitated and unable to perform. This could happen, for instance, if he is going into the hospital for surgery.
But, also according to the 25th Amendment, if the president is unable to make such a declaration, the decision devolves upon the vice-president, along with either the cabinet or Congress. Of course, it's ludicrous to imagine that Vice President Pence, Trump's cabinet secretaries, or a Congress ruled by Mitch McConnell would go against Trump and his ire. But they could do it.
But there are also the armed "militias" Trump has told to "stand by" and who are now waiting in the wings, already engaged in making death threats against election officials who have done their jobs in counting the votes that have made Biden the winner. These groups are analogous to the Nazi Storm Troopers of the 1920s and 30s who took to the streets illegally to intimidate and kill Hitler's opponents.
Who else could take action? General Milley has declared that under no circumstances would the U.S. military interfere with a contested presidential election. Insane or not, Trump is commander-in-chief, and Milley is bound to do his will. And if Trump should declare a national emergency due to an alleged attack from another nation, the military would act, and Congress could not stop it.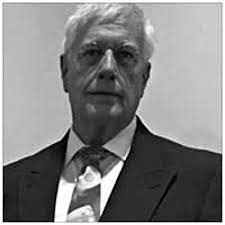 Gordon Duff is a Marine combat veteran of the Vietnam War. He is a disabled veteran and has worked on veterans and POW issues for decades. Gordon is an accredited diplomat and is generally accepted as one of the top global intelligence specialists. He manages the world's largest private intelligence organization and regularly consults with governments challenged by security issues.
Duff has traveled extensively, is published around the world and is a regular guest on TV and radio in more than "several" countries. He is also a trained chef, wine enthusiast, avid motorcyclist and gunsmith specializing in historical weapons and restoration. Business experience and interests are in energy and defense technology.
DISCLOSURE: All content herein is owned by author exclusively.  Expressed opinions are NOT necessarily the views of Veterans Today Network (VTN), authors, affiliates, advertisers, sponsors, partners or technicians. Some content may be satirical in nature. All images within are full responsibility of author and NOT VTN.