By Jack Heart & Orage
Elements of VT asked me if they could rerun this piece which I of course affirmed. Everyone's looking for answers but if you have not read this piece you are not going to find any. While Trump tweets and does nothing America burns from fires fed by an opposition party whose leader is senile and elected governors criminally insane. The media when it is not praising a violent Mau Mau uprising instigated by vile White lesbians incessantly screams like little school girls being attacked by giant spiders about a virus that is no more lethal than the common cold.
Nothing could be more abnormal than to think any of this is normal yet most Americans partied on the Fourth of July as if none of this is even happening. That is because most Americans, just like their politicians and media, are hopelessly infected. This piece will tell you how, why and by what and maybe even offer a way out for the small percentage of you not infected. Ignore it at your own peril, most of you have for the year that it has been published. You see where that's gotten you…
Introduction:
We are living in a post-apocalyptic era where the only constant is the millstone of isolation that weighs down upon the sentient like the world on the shoulders of Atlas. Speak and no one hears, cry and no one cares, laugh and surely you are as mad as those who have brought us here. There seems to be no way out barring a miracle from some long-expected savior that no one is expecting anymore.
That could be because he was already here and, although no one noticed at the time, they always said he would come like a thief in the night, he left that miracle in a glass case like a fire extinguisher to be used only in an emergency, which of course as the Avatar of the Supreme Being he saw coming since Time itself began.
We are on Patreon if anyone wants us, but for here and now this is open to all and its contents public property, reproduce it as you will, please. As it should be; this is our best work…
*
Since the Shadow of Nemesis: Pyramids of Giza and Lies of Empire, everything we have written has been meticulously cited according to all known academic standards and from indisputably legitimate sources. If the conveyance of the information is being repeated, then we cite our original article where it first appeared and was cited.
Citations are the barometer by which literate readers determine the value of the information they are reading. There is no need for any other criteria. Nor is it desirable according to the First Amendment of the Constitution of the United States of America. If you do not like it and you are in America, you are in the wrong country…
Since the piece that followed; Shadow of Nemesis 2: Tales of Zahi Hawass, Chaigidiel & Satharial, published in the 2015 October-November issue Nexus Magazine and its follow up Shadow of Nemesis 3: Tales of Zahi Hawass, Chaigidiel & Satharial, published in the December-January issue, we along with Anatoly Fomenko have been by far the most important writers, ever…
After those pieces, which mind you caused the Elvis Presley of academic archaeology Zahi Hawass to lose his job, we should have been carried in the New Yorker, the Rolling Stone or even in Playboy, whose editor for twenty plus years John Blumenthal is one of the people that taught me how to write. But because my first amendment rights have been trampled on, and more importantly perhaps on a personal level, our right to earn a living in a profession where we are the best has been stymied by those who live off the lies we are exposing, I am living on handouts and Orage is making beer money.
When we were first published in Nexus, famed author and researcher Gerry Cannon actually contacted me by phone at the behest of Dr. Muhammad Bakr, who was avenged and reinstated as overseer of Egyptian Antiquities after our exposure of Hawass as the empire's trained carnival barker. Cannon told me we could film in the pyramids, no restrictions…
He wanted to use the opportunity to turn The Ark of the Covenant, which he claims is hidden in a place he knows of in the western desert, over to Israel. I told him that would not be a good idea, and undaunted, Orage and I as serious journalists proceeded to the next subject of most dire consequence with our infamous, among those who know, two-part Paint it Blue series.
Part one was published in the April-May and June-July 2016 issues of Nexus Magazine and is the definitive piece on the most important subject of the twentieth century. The most important contemporary subject, the pink elephant in the room, was broached with Peter Pan Meets Pyramid Head, published in the June-July 2017 issue of Nexus. Since that time, we have been quarantined, removed from the internet as best as can be done with writers translated into a dozen languages and read by millions worldwide.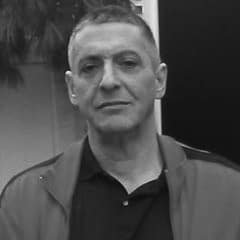 Jack Heart, pen name for George Esposito, is known for his extensive research and writings that provide high-quality information and authentic alternatives to mainstream narratives on a wide variety of subjects. His life experiences make for a highly intriguing perspective.  Jack runs his own research expose site called:  Jack Heart Esoteric Evolution
ATTENTION READERS
We See The World From All Sides and Want YOU To Be Fully Informed
In fact, intentional disinformation is a disgraceful scourge in media today. So to assuage any possible errant incorrect information posted herein, we strongly encourage you to seek corroboration from other non-VT sources before forming an educated opinion.
About VT
-
Policies & Disclosures
-
Comment Policy
Due to the nature of uncensored content posted by VT's fully independent international writers, VT cannot guarantee absolute validity. All content is owned by the author exclusively. Expressed opinions are NOT necessarily the views of VT, other authors, affiliates, advertisers, sponsors, partners, or technicians. Some content may be satirical in nature. All images are the full responsibility of the article author and NOT VT.