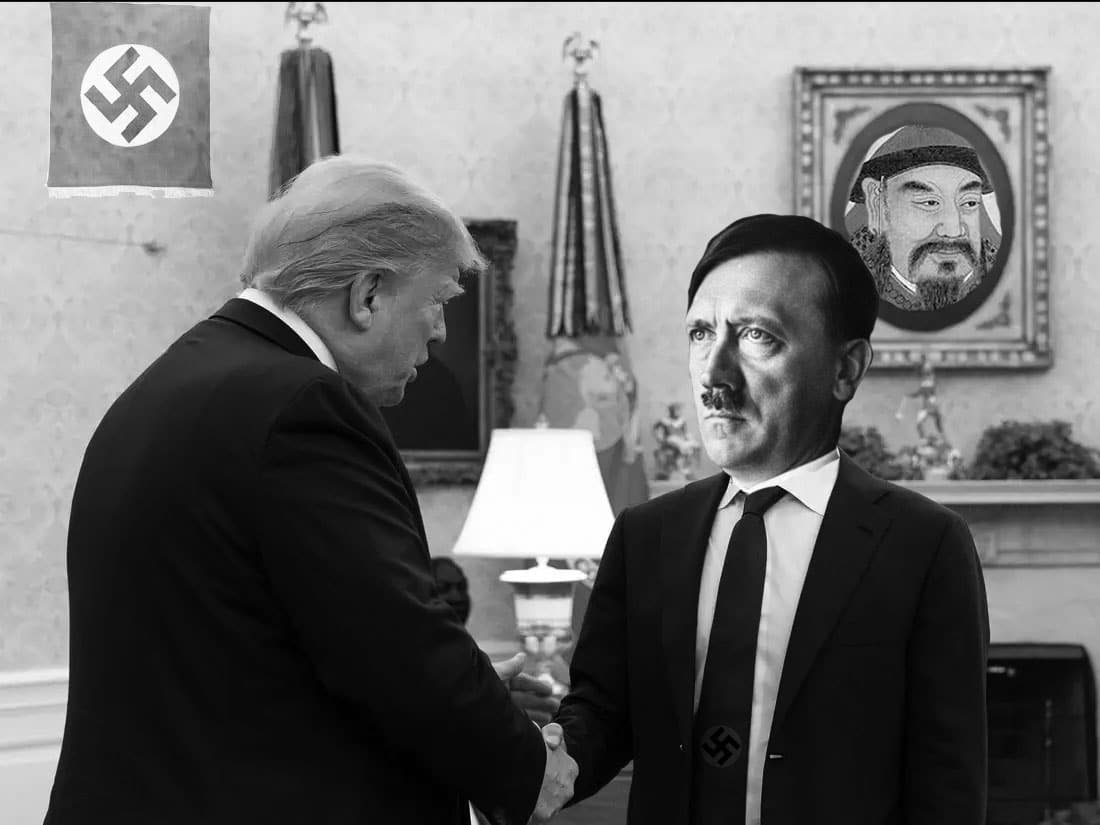 Hitler, the Nazi Party, and the Third Reich were all created by Judeo-Zionist international finance and had two main purposes – to utterly and totally destroy Germany as a world power and to bring down Joseph Stalin. In the former, they had great success, in the latter, they failed miserably.
Today, the Evil Empire of the USA has been transformed into the Fourth Reich under the disgusting, bloviating shitstain on the history of mankind known as Donald Trump. The DHS is the Gestapo, the Israeli-trained police are their stormtroopers and the US military is very similar to the Weimar-era German military – pathetic and only capable of terrorizing its own citizens unless you count the ability to nuke half the globe, a truly disturbing thought.
Hitler never got to use an atomic weapon but Herr Trump has thousands of them; we truly are screwed if the orange blob of pussy-grabbing horseshit isn't removed from power ASAP.
Make no mistake, the Republican Party is no different than the Nazi Party – a bunch of far-right white supremacist bots hell-bent on destroying their own nation at the behest of a bunch of Judeo-Zionist criminal oligarchs.
Soon Trump is to begin his own series of Nuremberg-style rallies, of course, 400lbs of demented blubber and bullshit that can barely speak or hold a glass of water is not likely to emulate the mesmeric orations of the Fuhrer of the Third Reich. Expect much drooling, incoherent mumbling, and blatant display of a very low IQ – and that's just the Republican Christian Zio-Nazis who will attend these rallies!
But wait, there's more, much more… read the full article on VeteransToday.com >>

DISCLOSURE: All content herein is owned by author exclusively.  Expressed opinions are NOT necessarily the views of Veterans Today Network (VTN), authors, affiliates, advertisers, sponsors, partners or technicians. Some content may be satirical in nature. All images within are full responsibility of author and NOT VTN.