By Kevin Barrett, Veterans Today Editor for Press TV
Donald Trump has a way of saying a lot of crazy and incoherent things. And he's such a 'genius' at it that people (like comedian Sarah Cooper) can parody him pretty much by just playing a tape of what he says. And recently, the most recent example of this is his quite amazing statement that the concept of chokeholds sounds 'so innocent, so perfect.'
That is a very strange statement. It sounds like something that an insane murderer would say after he's been arrested for choking hundreds of people to death. They finally got the serial killer and he was a complete madman. And as he was being arrested he raved: 'The concept of chokehold sounds so innocent, so perfect!' And, you know, it's something right out of Silence of the Lambs. It's some kind of horror movie.
But Trump keeps putting his foot in his mouth because he has supreme confidence in himself, and yet he is not a rigorous and systematic thinker by any means. He can ad-lib reasonably well by the standards of sort of an average person, but his ad-libs as he makes up his speeches as he goes along, they fly all over the map, and then he ends up saying these bizarre things that can be highlighted by the media, which of course, for the most part, doesn't like him too much.
US President Donald Trump has described the concept of chokeholds as "so innocent" and said the controversial method used by police may be needed in dangerous situations.
So, if we were to unpack this whole issue of Trump and Black Lives Matter, and the choking death of George Floyd and its implications, I think there's a whole lot that can be said here. Trump is trying to position himself as the law and order candidate to get the key voters in the swing states on his side again in the next elections.
He's currently trailing by Joe Biden by 10 points. Anybody trailing Joe Biden by 10 points is not doing very well. And Trump or his advisors think that if the chaos in the United States continues to accelerate it might reach a point where a law and order candidate would actually get those swing voters. So maybe that's the political method behind Trump's apparent madness.
But at a deeper level (consider) this whole media hoopla around George Floyd and the police killings of black people which have been going on for years and years and years with varying amounts of mainstream coverage. It seems that the mainstream gets most excited when a relatively unsavory individual is killed. There've been some very much more saintly people who've been murdered by police to virtually no mainstream coverage. It's very strange how that works.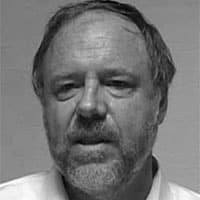 Dr. Kevin Barrett, a Ph.D. Arabist-Islamologist is one of America's best-known critics of the War on Terror.
He is the host of TRUTH JIHAD RADIO; a hard driving weekly radio show funded by listener donations at Patreon.com and FALSE FLAG WEEKLY NEWS (FFWN); an audio-video show produced by Tony Hall, Allan Reese, and Kevin himself. FFWN is funded through FundRazr.
He also has appeared many times on Fox, CNN, PBS, and other broadcast outlets, and has inspired feature stories and op-eds in the New York Times, the Christian Science Monitor, the Chicago Tribune, and other leading publications.
Dr. Barrett has taught at colleges and universities in San Francisco, Paris, and Wisconsin; where he ran for Congress in 2008. He currently works as a nonprofit organizer, author, and talk radio host.
DISCLOSURE: All content herein is owned by author exclusively.  Expressed opinions are NOT necessarily the views of Veterans Today Network (VTN), authors, affiliates, advertisers, sponsors, partners or technicians. Some content may be satirical in nature. All images within are full responsibility of author and NOT VTN.