Would the Neocon-Zionist mafia that controls Trump and Netanyahu really stoop so low as to release a biological weapon that may well kill millions of innocent people around the globe?
Of course they would, without a moment's hesitation.
But would they commit such an inhumane, utterly reprehensible act just to distract from their insane plan to steal one of the few remaining fragments of Palestine?
Of course they would, without a moment's hesitation.
You may recall that Trump came up with a 'Peace Plan' a while back; of course, it was nothing of the sort, it was a Zionist wolf in sheep's clothing, a cynical attempt to circumvent both common human decency and international law.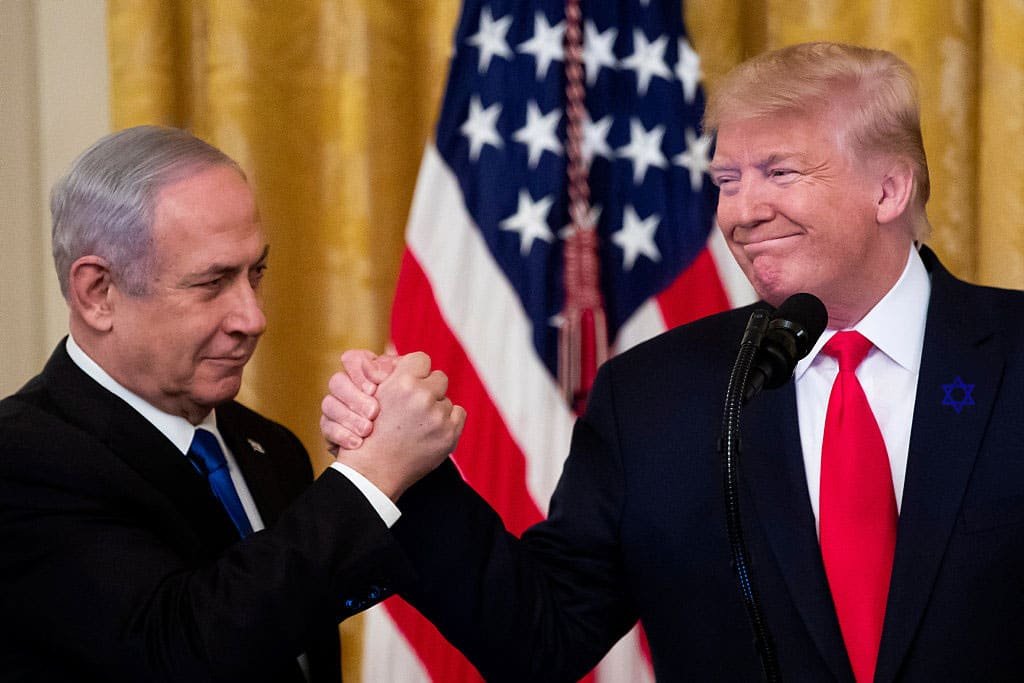 The key component of this 'Peace Plan' was the outright theft of the West Bank, handing territory that is entirely Palestinian over to the illegal, criminal regime in Tel-Aviv. Trump's insane move to relocate the US embassy to Jerusalem was a preparatory step.
The intention is to completely cleanse Israel of Palestinians, declare Jerusalem the new capital and prove once and for all that the cabal that controls the criminal enterprise known as Israel are so utterly devoid of empathy and altruism that one might wonder if they were really human beings.
It is entirely obvious why such inhuman criminals would choose Trump as their frontman – he is cut from the same cloth. If you voted for Trump, you share in the complicity for this grand crime, you have actively endorsed the most murderous, criminal regime in the world and enabled the ethnic cleansing and genocide of an entire nation that existed for many centuries before the religious fanatics booted out of England founded what today has become the worst stain on mankind yet seen – the United States of America.
Of course, the best time to commit this immense crime against humanity is while humanity is struggling to cope with the effects of the bioweapon assault perpetrated by the self the same criminals who are preparing to steal the Jordan Valley from its legal inhabitants.

DISCLOSURE: All content herein is owned by author exclusively.  Expressed opinions are NOT necessarily the views of Veterans Today Network (VTN), authors, affiliates, advertisers, sponsors, partners or technicians. Some content may be satirical in nature. All images within are full responsibility of author and NOT VTN.