VT has carefully examined video in Detroit, Atlanta and Minneapolis and has found members of organizations, Pentagon contracting firms, present at each protest, handing fire bombs, throwing large rocks, and leading the violence.
The israeli occupation terrorists mastering knee techniques used by the Minneapolis Police Department that killed #GeorgeFloyd. American police officers are receiving the same exact training by the illegal & murderous israeli occupation. End the Gestapo training! Free Palestine! pic.twitter.com/7v5Qi7tETJ

— Abbas Hamideh (@Resistance48) May 28, 2020
"During training sessions in Israel, U.S. law enforcement delegations meet with Israeli military, police, and intelligence agencies. They are given "opportunities" to learn about what Israel calls counter-terrorism, but is in fact no more than refining methods of racial profiling pic.twitter.com/fq4XgCuI4k

— Constituent 🌺 🍀 (@808constituent) May 30, 2020
Minneapolis is "ground zero" for a very powerful child sex ring that services political and business/military/police leaders at a bevy of exclusive resorts, some run by the Trump organization, some by groups like St. Hubertus and the Bilderbergers, long tied to the Epstein-Maxwell-Mogeleivich cabal.
The background began in 1946 when Zionist leaders, mistrustful of Washington's notorious anti-Semites, mostly GOP and Southern Democrats, began a program of "burning" members of congress and senior staffers through sexual blackmail.  That effort is now managed, in part, through the US Army, at one time through the Presidio and now through Fort Huachuca, the "dark heart" of the Deep State in America.
For the past 20 years, a coalition has been built between the US Army at Fort Huachuca, Arizona, where drone assassinations are run and the internet is "managed," and a bizarre mix of police "death squads," drug gangs like MS13 and radical Zionist groups, now heavily reinforced by White Supremacists, a resurgent Klan and old line neo-Nazis.
This is the real "Trump base," one organized by the Defense Intelligence Agency, secretly starting during the Obama presidency, one working to bring the US to a civil war, starting with a race war.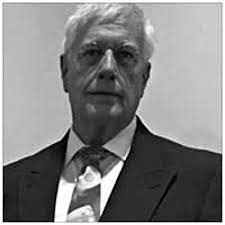 Gordon Duff is a Marine combat veteran of the Vietnam War. He is a disabled veteran and has worked on veterans and POW issues for decades. Gordon is an accredited diplomat and is generally accepted as one of the top global intelligence specialists. He manages the world's largest private intelligence organization and regularly consults with governments challenged by security issues.
Duff has traveled extensively, is published around the world and is a regular guest on TV and radio in more than "several" countries. He is also a trained chef, wine enthusiast, avid motorcyclist and gunsmith specializing in historical weapons and restoration. Business experience and interests are in energy and defense technology.
DISCLOSURE: All content herein is owned by author exclusively.  Expressed opinions are NOT necessarily the views of Veterans Today Network (VTN), authors, affiliates, advertisers, sponsors, partners or technicians. Some content may be satirical in nature. All images within are full responsibility of author and NOT VTN.