By Gordon Duff
It is reasonable to cite a rogue command within the US Army, headquartered out of Fort Huachuca, Arizona, as the center of the worldwide pandemic.
This organization using 'troll rooms' manages internet assets, shuts down unfriendly websites like VT and South Front, and, all the while, runs drone wars around the world and, less well known, here at home as well.
The 'parents' of the Huachuca operational center and there are several around the world, began with the marriage between US Army intelligence and psychological warfare capabilities in the 1980s at the Presidio.
There, a very real Satanic/Pedophile ring was discovered that operated at every major US army facility in the US and Europe.
Think of the Pentagon standdown on 9/11.
The same friendly faces showed up again in 2005 at Minot Air Force Base when a B 52 illegally loaded with nuclear weapons took off for places unknown until rounded up and sent back to Barksdale AFB.
Let's move forward to Bush 43 and watch the building of a drug empire in Afghanistan while the US is put under 'martial law lite' with the Patriot Acts and an Israeli occupation under the Department of Homeland Security.
Want to discuss fake gas attacks in Syria and the marriage between Army intelligence and ISIS/al Qaeda?  Now much more?  Endlessly more!  And now?
We are literally drowning in Pentagon-funded bat virus weaponization programs starting in 2002, programs that were designed to protect the US from a SARS COV attack but that never published a single word that has been put to use.
With $350 million spent on SARS COV research paid for by USAID and the Pentagon, not one word from a single publication has been used toward developing treatments despite the fact that these studies and they are many, were specifically to develop treatment and vaccination protocols for a chimera SARS COV variant like we are facing now.
Instead, they weaponized the virus.  They also unleashed it, first in China, possibly using visiting US personnel in October 2019.
Then they unleashed a second strain in Italy and a third in France.
However, the real story is about the real target, and that is now and has always been the United States.  The other virus deployments were cover and deception operations, a standard operational procedure for the US Defense Intelligence organization now known to be responsible.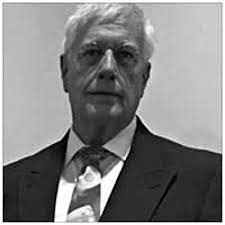 Gordon Duff is a Marine combat veteran of the Vietnam War. He is a disabled veteran and has worked on veterans and POW issues for decades. Gordon is an accredited diplomat and is generally accepted as one of the top global intelligence specialists. He manages the world's largest private intelligence organization and regularly consults with governments challenged by security issues.
Duff has traveled extensively, is published around the world and is a regular guest on TV and radio in more than "several" countries. He is also a trained chef, wine enthusiast, avid motorcyclist and gunsmith specializing in historical weapons and restoration. Business experience and interests are in energy and defense technology.
DISCLOSURE: All content herein is owned by author exclusively.  Expressed opinions are NOT necessarily the views of Veterans Today Network (VTN), authors, affiliates, advertisers, sponsors, partners or technicians. Some content may be satirical in nature. All images within are full responsibility of author and NOT VTN.