By Dilyana Gaytandzhieva
Two years ago, I investigated an alleged laboratory accident at the Lugar Center, the Pentagon bio-laboratory in Georgia's capital Tbilisi, which had resulted in the death of two Filipinos working in the laboratory. The death cases were hidden by the local authorities but I recorded on camera witnesses who testified about this tragic incident.
Project G-2101: Pentagon bio-lab discovered MERS and SARS-like coronaviruses in bats
The Lugar Center scientists collected 450 bats in total in 2012 and 2014 (photos: Lela Urushadze, Zoonotic pathogens, and their molecular epidemiological character in Georgian bats, Dissertation, Ilia State University, Tbilisi, Georgia, 2018)
Bat samples were shipped to CDC, Atlanta, for screening for pathogens (source: Lela Urushadze, The First Bat Survey for Emerging Zoonotic Pathogens in Georgia)
However, what then seemed to me to be a local issue, turned out to be part of a bigger story. The Lugar Center in Georgia is just one of the many Pentagon bio-laboratories in 25 countries across the world. They are funded by the Defense Threat Reduction Agency (DTRA) under a $ 2.1 billion military program – Cooperative Biological Engagement Program (CBEP) and are located in former Soviet Union countries such as Georgia and Ukraine, the Middle East, South East Asia, and Africa.
Much of their work is classified and includes projects on bio-agents and pathogens with pandemic potential.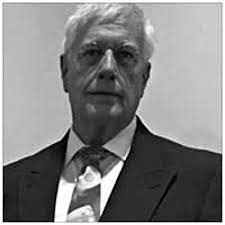 Gordon Duff is a Marine combat veteran of the Vietnam War. He is a disabled veteran and has worked on veterans and POW issues for decades. Gordon is an accredited diplomat and is generally accepted as one of the top global intelligence specialists. He manages the world's largest private intelligence organization and regularly consults with governments challenged by security issues.
Duff has traveled extensively, is published around the world and is a regular guest on TV and radio in more than "several" countries. He is also a trained chef, wine enthusiast, avid motorcyclist and gunsmith specializing in historical weapons and restoration. Business experience and interests are in energy and defense technology.
DISCLOSURE: All content herein is owned by author exclusively.  Expressed opinions are NOT necessarily the views of Veterans Today Network (VTN), authors, affiliates, advertisers, sponsors, partners or technicians. Some content may be satirical in nature. All images within are full responsibility of author and NOT VTN.