The litmus for candidates is student loans, not defense, not fake immigration or support of Luciferian-evangelical causes, which include the destruction of the United States, something moving forward full speed under the impeachment based meltdown in Washington that exposed the GOP as totally under the thumb of the Kosher Nostra.
Behind that, we have the use of disease as a political tool, and that's exactly where coronavirus is now going, we are now, at this late point, after weighing real evidence, citing it as a man-made pathogen spread through bio-warfare.
What is being kept from you is the cancer epidemic, also bio-warfare, a population thinning targeting specific regions of the US.  YouTube-Google-Facebook 100% censor real reports on bio-warfare related cancer.  The Kosher Nostra is heavily invested in two areas, cannabis sales and causing and treating cancer.
The real American holocaust is breast, liver, uterine, lung and prostate cancer.
Do remember, that our military was virtually wiped out twice, Agent Orange and Gulf War syndrome, killing 2 million, with treatment denied just as the radiation cancers after the nuclear attack on New York were denied as well.
One might eventually ascribe to conspiracy theories, you know the ones, about us being cattle, or "goyim" as some term it, to be bled, herded and slaughtered.  I'm pretty much there.
Disease is a business.  Poverty is a business.  Racism is a business. War is a business.  Fear is a business.  Religious extremism is business.  All these are simply economic tools, they are business and "business is good," even greater under Trump who is personally invested in "all of the above."
We are going to start with the election issue and Iowa.  We are going to be talking about some things today because hard intel has come in.  We stay silent until then.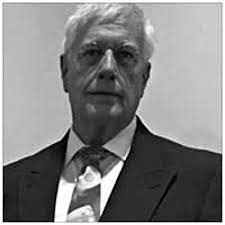 Gordon Duff is a Marine combat veteran of the Vietnam War. He is a disabled veteran and has worked on veterans and POW issues for decades. Gordon is an accredited diplomat and is generally accepted as one of the top global intelligence specialists. He manages the world's largest private intelligence organization and regularly consults with governments challenged by security issues.
Duff has traveled extensively, is published around the world and is a regular guest on TV and radio in more than "several" countries. He is also a trained chef, wine enthusiast, avid motorcyclist and gunsmith specializing in historical weapons and restoration. Business experience and interests are in energy and defense technology.
DISCLOSURE: All content herein is owned by author exclusively.  Expressed opinions are NOT necessarily the views of Veterans Today Network (VTN), authors, affiliates, advertisers, sponsors, partners or technicians. Some content may be satirical in nature. All images within are full responsibility of author and NOT VTN.