Alan Dershowitz, who has made a name for himself for defending Jeffrey Epstein and indeed Donald Trump, is in hell. He gets to be reunited with his pal Epstein, Satan himself, and Mark Zuckerberg.
When he gets to the underworld he meets Satan, who tells us openly: "I never say this, I'm a huge fan. No seriously, you're the GOAT." Zuckerberg jumps in the dialogue and declares: "I just want everyone to know that I don't endorse evil — I just help millions of people share it."
This reminds me of Dante's Divine Comedy. Dante put usury and sodomy on equal footing in hell, making the point that both activities are contrary to nature. Both activities, according to Dante, are sterile intercourse, and both have the potential to destroy nations and people. Their only destination, says Dante, is hell, which is a place where there is no hope.
Dante, Divine Comedy (New York: Penguin, 2003).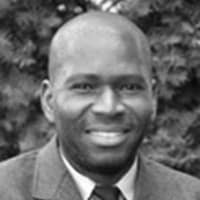 Jonas E. Alexis has degrees in mathematics and philosophy. He studied education at the graduate level. His main interests include U.S. foreign policy, the history of the Israel/Palestine conflict, and the history of ideas. He is the author of the new book Zionism vs. the West: How Talmudic Ideology is Undermining Western Culture. He teaches mathematics in South Korea.
DISCLOSURE: All content herein is owned by author exclusively.  Expressed opinions are NOT necessarily the views of Veterans Today Network (VTN), authors, affiliates, advertisers, sponsors, partners or technicians. Some content may be satirical in nature. All images within are full responsibility of author and NOT VTN.