Today, I regretfully, with great sadness, wrote the below letter and sent it directly to Arizona Senator McSally letting her know that we will NO longer be working with her office to promote her positions or issues.
It's a great loss for everyone.  However, her behavior yesterday dismissing a serious reporter's legit question with the immature angry "liberal hack" slander was a bridge too far.   Worse, her using that immature silly act-out to fundraise is absolutely shameful.
At Veterans Today Network, we pride ourselves on being serious about serious issues. We expect more from our elected officials especially during these polarized times that threaten the fabric of the nation.  It's not funny.  And McSally's choice to be part of this pathetic extremist direction is NOT acceptable.  Please read on…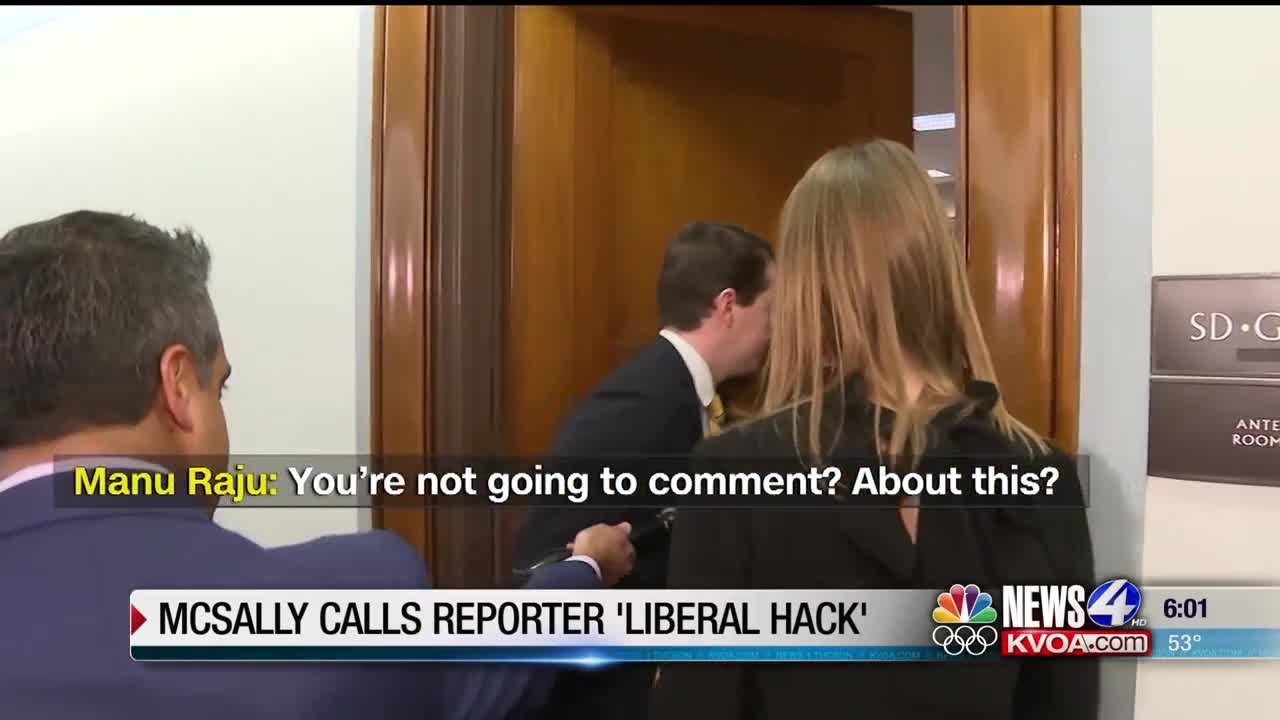 The following open letter was written by me today to Arizona Senator McSally.
---
Senator McSally,
We have always been happy to promote your positions on Veterans and all issues. (see  VNR McSally)
As part of the so-called "liberal media" we pride ourselves on showing all sides for the benefit of our country.  We don't' care what party any politician belongs too.  We care about the U.S.A. and happily promote all politicians and their positions.
However, yesterday, your very mean-spirited dismissing of a CNN reporter calling him a "liberal hack" for asking you a serious question about your position on new evidence in the Trial of Donald J. Trump and your subsequent using that reactionary silly immature act as a fundraising tool is simply NOT acceptable.
Your extremist choice to contribute to extreme polarization within our country is absolutely horrible and unacceptable. As a U.S. Senator, we expect much better from you.
Therefore, with great sadness and loss, we request that you remove us from your media list. And when you have a press release or issues to discuss for Veterans or other issues, please don't bother to send it to us here at the "liberal hack" media.
We are NOT interested in this immature non-sense insult game from you or any politician. It's not funny.  Your standards are just way too low!
We are serious about doing a good job. So instead of working with you to get the good word out, for serious positions and comment, instead, we will contact the other decent and respectful Senator from Arizona.
We are committed to good and will be holding not just you but, all politicians no matter which party or affiliation, to higher standards of behavior.
With Great Care and Thought,
John Allen
GM, Veterans Today Network
DISCLOSURE: All content herein is owned by author exclusively.  Expressed opinions are NOT necessarily the views of Veterans Today Network (VTN), authors, affiliates, advertisers, sponsors, partners or technicians. Some content may be satirical in nature. All images within are full responsibility of author and NOT VTN.