Historically, a popular coup against an opposition party is rare.  In the last General Election Corbyn's Labour provided us with just such an exceptional spectacle.
Labour managed to alienate its voters. Its leader turned his back on its strongest allies including, among others,  Ken Livingstone and Chris Williamson. For some reason Corbyn's Labour turned itself into an Orwellian authoritarian apparatus; it even dug into its members' social media accounts picking out 'dirt' (human right's concerns) in order to appease one distinctive foreign lobby.
The Brits saw it all, how dangerous the party became. Many former ardent Labour supporters angrily rejected their political home. They may never return.
The conduct of the contenders for Labour's leadership in the last few days reveals that the Brits were spot on in humiliating their opposition party.
At the moment, Labour's leadership candidates are, without exception, competing amongst themselves to see who goes the lowest in pledging allegiance to a Lobby associated with a foreign state that is currently under investigation by the International Criminal Court (ICC)  for committing crimes against humanity.
Yesterday I discussed the topic with the Great Richie Allen…

HISTORY:  A History of the British Labour Party (British Studies Series)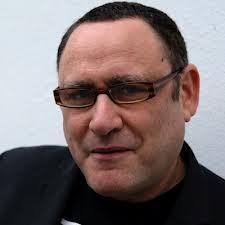 Gilad Atzmon is an Israeli-born British jazz saxophonist, novelist, political activist and writer.
Atzmon's album Exile was BBC jazz album of the year in 2003. Playing over 100 dates a year,[4] he has been called "surely the hardest-gigging man in British jazz." His albums, of which he has recorded nine to date, often explore the music of the Middle East and political themes. He has described himself as a "devoted political artist." He supports the Palestinian right of return and the one-state solution in the Israeli-Palestinian conflict.
His criticisms of Zionism, Jewish identity, and Judaism, as well as his controversial views on The Holocaust and Jewish history, have led to allegations of antisemitism from both Zionists and anti-Zionists. A profile in The Guardian in 2009 which described Atzmon as "one of London's finest saxophonists" stated: "It is Atzmon's blunt anti-Zionism rather than the music that has given him an international profile, particularly in the Arab world, where his essays are widely read."
His new book The Wandering Who? is now available at Amazon.com
DISCLOSURE: All content herein is owned by author exclusively.  Expressed opinions are NOT necessarily the views of Veterans Today Network (VTN), authors, affiliates, advertisers, sponsors, partners or technicians. Some content may be satirical in nature. All images within are full responsibility of author and NOT VTN.